Scanner Tray
Problem:It is a huge hassle to document all instruments and items used during a surgery.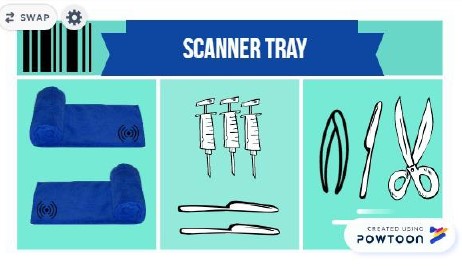 NEED Statement: A RFID-based tray to keep track of all instruments being used and sterilized before re-using.
Beneficiary: Surgeon, Scrub nurse
Description:
A tray with embedded sensors ( load cells and RFID)
All equipments are sterilized and kept in the tray before surgery
Tray is scanned at the beginning of the operation
Separate tray dedicated solely to the purpose of collecting the used equipments during the surgery
Result: Saves time to distinguish sterilized instruments during a surgery. Provides higher accuracy to keep track of equipments saving time. Less human effort required making the system more convenient to crosscheck data.
Please evaluate our project here
Go back to All project
For furthur query about the project, please contact here