Orthobot: A next Generation of Orthopedic Surgery
Problem:Crowded OR and unorganized tool table leads to increase in complication to perform surgery and contamination danger.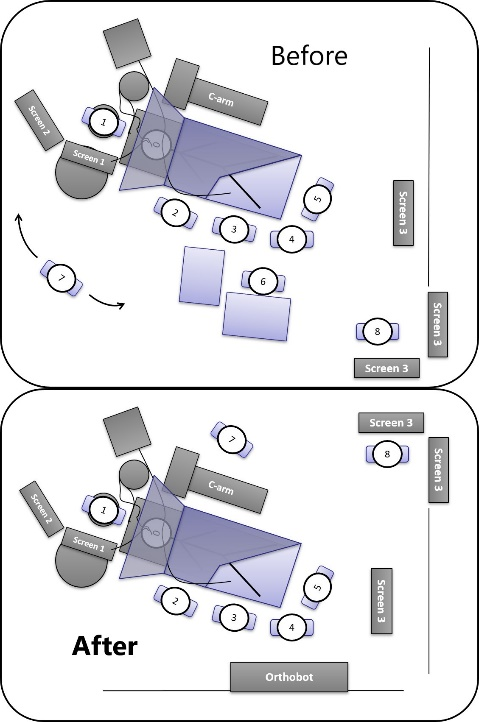 NEED Statement: To organize OR in an orderly manner to reduce number of staffs required and avoid contamination risk.
Beneficiary: Surgeon, patient, circulating nurse
Description:
A new machine, Orthobot, which can hand necessary tools automatically.
It can supply sterile material needed for the surgery (e.g bandage, bone cement, etc)
The machine can be controlled simple buttons with a smooth surface so that they can be cleaned easily.
Voice control can be added as an extra option.
Result:
Access to required instrument faster
Less operation time required
No mess on the instrument table
Risk of mixing sterilized and non-sterilized instrument is reduced
Long term investment
Please evaluate our project here
Go back to All project
For furthur query about the project, please contact here